Oxen to Ottawa . . .
Posted on September 17th, 2006 by Mike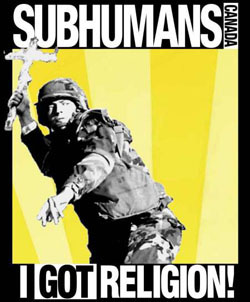 The glorious rains of autumn have set in, maybe for good. Our alblum is officially o.u.t., and we're trying to round up transport for our Fall Toor. Nobody in the band has a vehicle big enough to carry the band and the gear simultaneously. Maybe we'll just send the amps and the drumkit on the road. Or with today's fuel prices, a capacious oxcart may be our best bet. Free grazing is available on highway medians across the land, at least until the snow flies. And the leisurely pace would leave us plenty of time to ponder the question, Why are we in Afghanistan?